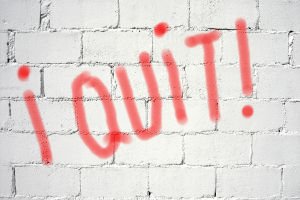 I am so afraid of quitting. Normally I would like to do something for a long time but when I am finally doing and enjoying, at one point in time I just do not want to continue doing it. Inside me is a battle of whether or not to move to the next level or should I say.
After so many times of feeling down after another is like a roller coaster ride that never end. I started to view the other side of my coin, appreciating what today has for me and stop worrying about my future and lingering on my past. What makes it even worse is living everyday moving forward because you do not have any other choice after quitting.
The idea of moving on is somehow easy to think but really hard to do. Even if you tell yourself everyday that you got the best foot forward and you are going to be just alright, the other foot seems like nailed on that ground that it does not want to let go.
I got to be strong. I got to be awakened. It just got to be. (Inhale, Exhale)